Home
Quicklinks

TCD has launched its first free online course, Irish Lives in War and Revolution: Exploring Irelands History 1912-1923 in partnership with FutureLearn.
The course invites learners to explore the lives of men, women and children living through war and revolution and examines the political and social changes that made modern Ireland.
Professor Ciaran Brady, Dr Anne Dolan and Dr Ciarán Wallace from the department of History will lead the course.
NEWS & EVENTS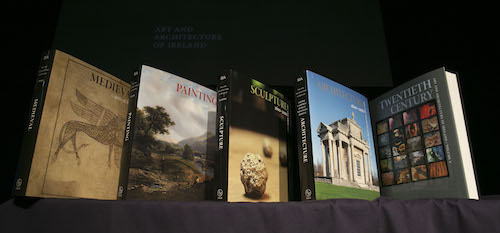 Staff, post-doctoral staff and alumni of the department are principal contributors to The Art and Architecture of Ireland, five volumes produced for the Royal Irish Academy and published by Yale University Press.

The Irish Research Council has launched its 2015 Postgraduate Research Scholarship scheme. Both prospective and continuing PhD students can apply. If you want to apply for IRC-funding to do a PhD in TCD, please contact your intended supervisor as soon as possible. The IRC application deadline is 11 Feb 2015 but the internal TCD vetting deadline will be earlier. Prospective PhD students must also apply for admission to the relevant PhD programme through TCD's application portal, by 11 Feb 2015.