Home
Quicklinks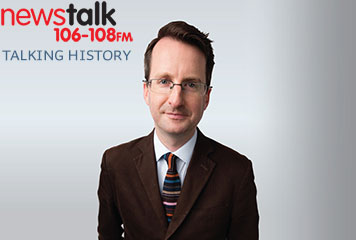 Talking History with Professor Patrick Geoghegan takes you on journeys through history every Sunday from 7-8pm on newstalk.com 106-108FM

Ireland in Rebellion, 1782-1916
This is a free 14 week online course about the making of modern Ireland looking at the period 1782 to 1916 and beyond. Beginning with the winning of legislative independence, and exploring the competing forces of constitutional nationalism and radicalism, it looks at the forces which led to the creation of the independent Irish state.
The course is presented by Professor Patrick Geoghegan
Course Handbook (PDF, 145kb)
---
NEWS & EVENTS

The School of English and The School of Histories and Humanities in conjunction with the Library, Trinity College Dublin present
POWER AND BELIEF
The Reformation at 500
The Long Room, The Library, Trinity College Dublin
February 1-28, 2017
Curated by Dr Graeme Murdock and Dr Mark Sweetnam
Louis Cullen, Professor Emeritus of History at Trinity College Dublin, has been awarded a gold medal by the Royal Irish Academy. The medals are given to individuals who have made a demonstrable and internationally recognised, outstanding scholarly contribution in their fields.
The Early Irish Manuscripts Project has completed the digitization of the 9th century Gospel book known as the Garland of Howth and it is now available online. For the first time in its history, the manuscript can be viewed by people around the world.
Follow our blog about the project to learn more.