AMHC Scholarship Examination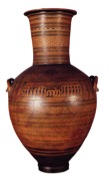 The College offers a number of valuable Foundation Scholarships, which are awarded on the basis of examinations held annually in January. Students are entitled to sit the Scholarship examination at any stage of the undergraduate programme, but are advised to do so as Senior Freshmen, as all entitlements under Scholarship are not tenable until the Sophister years.
Awards
A first-class performance in the Scholarship examinations is a prerequisite for the award of a Scholarship. No exemptions can be granted from the normal examination and assessment requirements of the Senior Freshman year. This applies even to those who have been awarded a Scholarship in the Senior Freshman year. Similarly, Sophisters who sit the Scholarship examination cannot secure exemption from the Sophister examinations.
Applications
Formal notice of candidature forms must be given in the November before the examination is sat, using the application form obtainable from the Senior Lecturer's Office or the Examinations Office, West Theatre. Application forms must be submitted to the Examinations Office in person. Further details about important dates.
Advice on sitting Scholarship examinations
For advice about the content of examination papers, prospective candidates are advised to approach the Programme Director.
How a Scholarship examination paper differs from other examination papers
Candidates in AMHC sit three papers. The first requires commentaries to be written on images or documentary extracts encountered in each of the three disciplines. A second paper includes traditional essay questions relating to modules taken in the first half of the SF year. The third paper includes general questions which require an interdisciplinary approach in response.
Fionnuala Pyle Memorial Prize
This prize was founded by a gift from an anonymous donor in 1969. It is awarded annually on the recommendation of the Lecky Professor of History for an essay on some aspect of Irish archaeology by an undergraduate student. No candidate can win the prize more than once. Essays should be submitted to the Senior Lecturer by 1 May. Value €223. The essay topic is set each year by Professor Terry Barry in the History Department who can also provide further information to interested applicants.