JUNIOR SOPHISTER (Third year)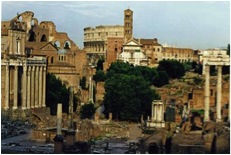 The following module is compulsory:
In addition students choose modules worth 50 credits. Modules on offer may include (though not all options will be available in any given year):
CL 2332 Herodotus and his World
CL2336 Ciceronian Rome
It is possible to spend all or part of the second or third year at one of our partner institutions in other countries. Results from these universities are recognised as part of your TCD degree, so spending time abroad does not lengthen the times needed to obtain a degree. For further details, see the Study Abroad section.